Atelier BABEL: B-såpe (2022-2023)


Resident Artist
December 1st, 2022 - January 31st, 2023

Solo Exhibition
February 3rd - 19th, 2023


BABEL visningsrom for kunst
Mellomveien 4, Trondheim

@

babelvisningsrom




babelkunst.no



Backed by Trondheim kommunes kulturfond, Norske Billedkunstnere (NBK) prosjektstøtte fra

Billedkunstnernes Vederlagsfond (BKV)

and Trondheim kommunes

kulturstipend












"To put oneself in another's place is in itself a different and sometimes impossible task. And especially when the ocean of time between now and then, us and them, is so great that we must turn to books and journals to learn more, to know more. We can just imagine. And the exhibition "B-soap" can maybe open us to this imagination."





- Gustav Svihus Borgersen,

Ana Dunjic: B-SÅPE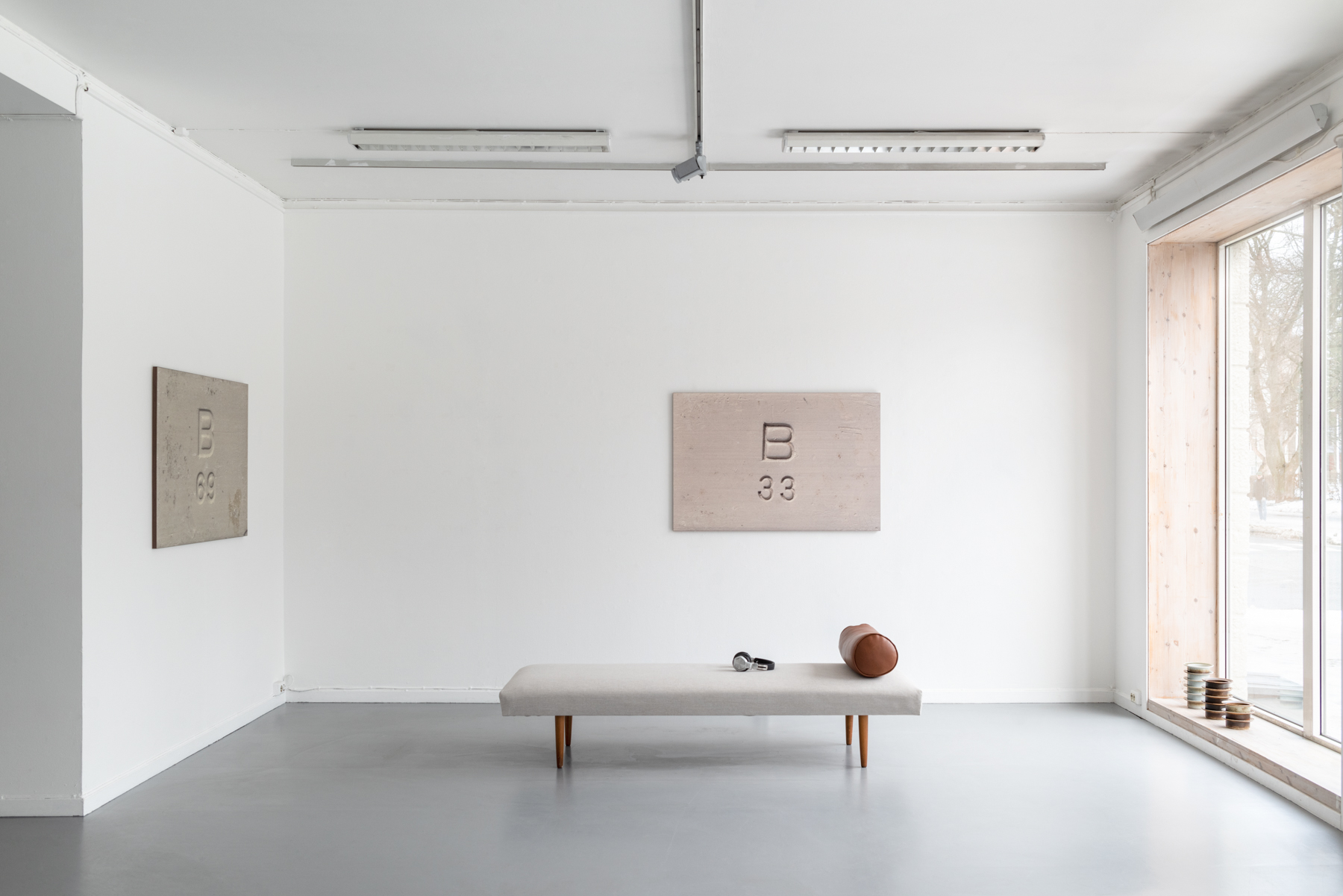 Photos by Susann Jamtøy/BABEL

500 meters from BABEL visningsrom for kunst, down Mellomveien and into Jarleveien, on E. C. Dahls Bryggeri lot, lies an old industrial building. That used to be the seat of Lade Fabrikker, one of the 20 soap factories in Norway that made the infamous WWII B-såpe.

Distributed solely via rationing coupons, B-såpe foamed poorly because it contained only 20% saponified oils of inedible herring waste and German synthetics, and 70% fillers like chalk, talc and clay, which made it dissolve to sand when put in water. This combination of harmful ingredients, bad smell and unappealing haptics made for superior archival material, in the likeness of stone, and many of them survived to be on display in museums and collections around Norway, and are also widely available on Finn.no, which is where I bought mine.

One thing you should know about me: I am a child of war. I am always afraid of catastrophic events. For me, the curiosity towards soap comes not just out of fascination with chemistry, but a need to be prepared, to make do with what I have. And when you study a lot of soap recipes, the index of ingredients comes very basic; it's just oils, butters, milks, botanicals, sugar, salt, fragrances. But imagine washing those down the drain during a famine.
So B-såpe is a deliberate attempt on behalf of the Norwegian government to create the least wasteful, most goddamn awful industrial soap that ever was. It was bad for your skin, it was bad for your children, and it was free. So people took it, though they tried not to use it. Some held onto it, even to this day, even though it still smells so incredibly nasty more than 80 years later.

And that is where I begin my research, at that moment when you are browsing your granny's drawers: all these odd items collected at indeterminate times and indeterminate locations. They point to personal stories no one will ever tell you, even if you bothered to ask. And often, life comes in the way, and we get lost in the living, and forget our job is to collect these stories, and pass them on. And then they are gone for good, and all that remains are these enigmatic, musky things, and a vague sense of guilt.

Referring back to my own memories of growing up during the Yugoslav Wars, I am internaly tuned to topics of food rationing, hoarding, generational memory and survivor's guilt. The final product of this 2 month exploration at Atelier BABEL will be my first solo exibition that opens on 03/02 2023 at 19.00. at BABEL

Daily Porridge
Rooted in a state of assigned scarcity, the porridge eating is a spiritual process, in which the participants remove themselves from the world of endless options, and just consume what they are offered - the porridge.
Each porridge eating is a unique experience, even though it might look the same every day.
Step 1: On the day of the porridge, the host rises very early in the morning to do their work. At noon, they can finally eat their breakfast, the porridge. This porridge is also offered to whomever would like it.

Step 2: When guests arrive, they take off their shoes and disinfect their hands to cleanse themselves symbolically and literally.

Step 3: The porridge is boiled in an stainless steel pot on an induction cooker. It is vegan and no sugar added. The host mixes the ingredients: havregryn and water are added to the pot and stirred to boil, salted, and left to cook for 5 minutes on low. For those who want the version enriched by seeds, they get their fancy porridge after.

Step 4: Guests
choose their bowl and spoon and wait in line for their serving.
Step 5: After the porridge is served, participants can help themselves to their preferred condiments: honey, cream, sukrin, date paste, eplemos, cinnamon. These are the simbols of luxury and might not be avaliable at all times.
Step 6: The guests eat the porridge in the main area.
Step 7: Afterwards, they wash their bowl and spoon in the soapy water tub, rinse in the clean water tub, dry with a rug, and put to their original places.
Step 8: The porridge eating is is a ritual of sustenance, not an excuse to hang out all day. Unless specifically invited by the host to stay, the guests must leave at this point.

ANA DUNJIC STUDIO, 7031 TRONDHEIM, NORWAY